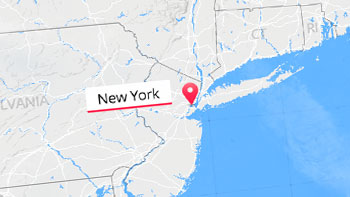 High Resolution Maps
With our high resolution maps you can seamlessly zoom to any location in the world.

Let's be fair - it's not "Google Maps", but the level of detail should cover almost any type of a trip.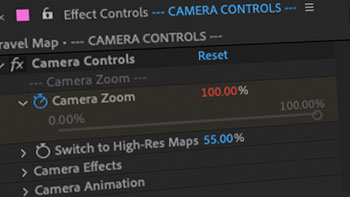 Camera Zoom Controls
There's no messing around with no camera settings if you want to zoom-in to specific location.

You can use a simple slider to set your preferred level of zoom. Add a couple of keyframes and your camera will animate between them using a smooth easing effect.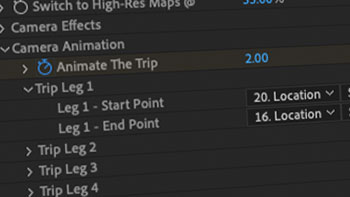 Camera Auto-Position
Camera animation can be a slow and tedious process, so we've build an automated system to handle all of that for you.

Simply set the start and end points for your trip and watch the camera automatically follow your route. Easy!